Media (Print, TV, Radio, Etc.)
Here are clips for some of my guest appearances and other situations where I happen to be in print, on radio, or on film
In Ms. Magazine blog discussing health, fitness, feminism, and #SexyShred
On "Take Two" on L.A.'s NPR station discussing online activism (click to listen to radio show clip)
Salon Article  Is Twitter the underground railroad of activism?
Salon Article Where Are The Women In Today's Hip-Hop?
On HuffPostLive discussing #BlackTwitter and online activism. Also posted here
On Dr. Oz Show
On HuffPostLive as a finalist for the Shorty Awards in the Social Fitness Category
On the Saturday morning news show, Twitterly nicknamed "Nerd Land", hosted Melissa Harris-Perry on MSBC
Click here and scroll to the bottom to watch segment
"How To Make Yourself An Expert" on SocialWorkHelper.com – A feature done on me!
Love & Sex columnist for Ebony.com (click logo to read my column)
Also, on Ebony.com
Shades of Black BDSM
How to Handle Wintertime Love Connections
How To Bring Your Sexy Back With Toys
[PHOTOS] Sex Love & Hip Hop hosted by Sinnamon Love with special guests Sadat X, True Sun Ali, Persia NYC, Feminista Jones, Mela Machinko & DJ Bazarro
My piece on Black Male Bisexuality, originally posted on Ebony.com also featured on The Grio
A-Hole of the Day: Todd Kincannon (by Elon James, features a plug for my appearance on AMTWib)
Political Commentator, Journalist/Blogger, and Co-Host of Blacking It Up/This Week In Blackness, Elon James, wrote a great piece on the impact of social media on the 2012 Election. He features me
(click image to read)
They also showed love on one of my Ebony.com pieces about Older Women Dating Younger Men here
Featured blogger on BlogHer.com (click the image to read the piece)
Featured in the Kink & BDSM issue of Corset Magazine (click image to purchase)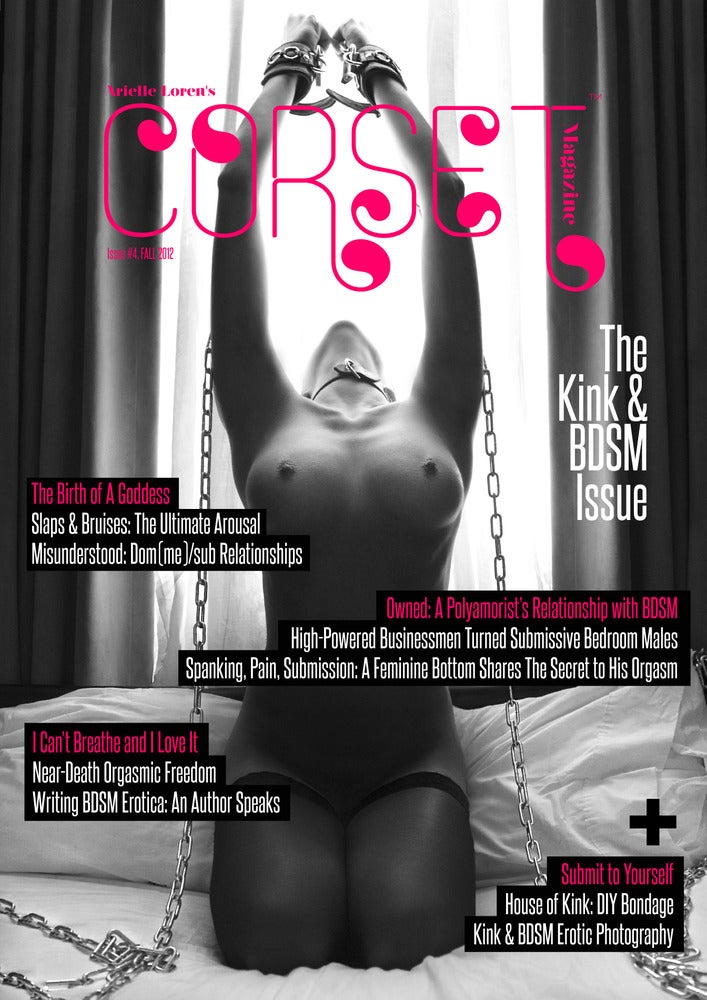 At "Love Songs & Curvy Conversations" hosted by CeCe Olisa of TheBigGirlBlog.com
My most recent guest spot on "The Black Guy Who Tips" 
http://theblackguywhotips.podomatic.com/entry/2012-09-30T10_46_26-07_00
Guest Speaker at an NYC Vigil for Trayvon Martin organized by Color of Change
Promotional Ad for IMPACT's #VoteReady chat
Appearance on Sinnamon Love's "Sex, Love, and Hip-Hop" Show

On Cold Slither Podcast, discussing my all time favorite artist, Prince
http://coldslitherpodcast.com/2012/02/28/episode-20-the-purple-glove-thriller-vs-purple-rain-csp-s2ep8/
On "Insanity Check" with @InsanityReport, discussing everything from politics to Open Relationships
Insanity Check 299: Racial Free Agent
 On "The Black Guy Who Tips" with @RodimusPrime and @SayDatAgain
http://www.theblackguywhotips.com/2011/12/255-war-of-the-bryants/